I was tagged on this one a while ago…. like in April and am just now feeling caught up enough in life to sit down and spend some time looking over my book covers. It's a really fun tag to do.
RULES:
Thank the person who tagged you. (Thank you Vicky!)
Mention the creator of this tag (Tiana @ The Book Raven)
Use the original tag image in your post.
At least tag one fellow blogger for doing this tag!
List the rules.
---
1. 'No Ideas But in Things' A book cover that perfectly expresses the novel inside it.
It just screams sci-fi Cinderella retelling doesn't it? It also happens to be the beginning of one of my favorite series EVER!
2. 'Dark and Lovely' –A cover that is so creepilicious, that you want to eat it up.
Let me start off by saying that I don't read creepy books, or at least I try to stay away from them. But this one. The story didn't turn out to be creepy but I had found the cover compelling. It's the way the dress and the woods play on each other with her covering her face. Is she crying? Did someone just die or something? I thought it was about to be about some epic heartbreak or something. I did enjoy this one but then got really annoyed with where the rest of the series went.
3. 'Sugary Sweet'- A CUTE cover that is so fluffy, you want to give it a hug.
She's a pregnant superhero in what looks like yoga pants. It doesn't get much cuter for me.
4. 'The Simple Aesthetic' – A book cover that stuns with the most minimalist of designs.
It's just her and yet so much.
5. 'Cover Envy' –A book you wish you had on your shelves, but don't yet.
While I did see plenty of other perfectly lovely covers to put in this spot, this one sprang to mind when I saw the words cover envy.
6.  "Traveling Abroad" –A beautiful book cover featuring a country outside of your own.
The book takes place in Java and I believe the cover is a picture of the Borobudur Temple Compounds located there. I'd love to see it in person one day.*
7. 'The Colour Wheel' –A cover that showcases one of your favourite colours.
My favorite color is green and this sea green is absolutely gorgeous.
8. 'Changing Gears' – A cover change you absolutely adore.
When writing the spin-off series of the Lunar Chronicles, Marissa Meyer really went for a big change with both the cover designs and the format of the books. These are going to be comics with this amazing blue scale (none of the orange on the inside of the book) and I love this cover!
But I totally adored the original set and wouldn't want any of those to change.
9. 'Oldie but Goodie' A favourite cover of your favourite classic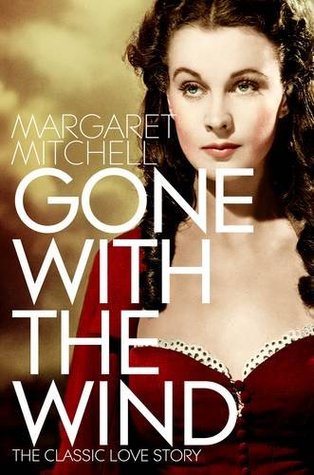 While I recognize all the problems inherent in this telling of this timeframe in the US, such as the gross inaccuracies of it's depiction of slavery, this is my favorite classic and always has been. And I am totally in love with this cover. I love the look she has and the way it sums up what's about to happen. She is not about to let anyone stand in her way, gender and social barriers be damned. *
10. And the winner is-Which book cover mentioned above is your favourite.
For my overall favorite it's really a tie between Cinder and American Street. Maybe I'll feel differently when I've read American Street, but for now it's definitely a tie.
---
Thank you to Vicky over at Books and Strips for tagging me! I'm so sorry it took so long to finally do the tag but I hope that late is better than never! I'm going to break the fourth rule though because I feel weird little social anxiety about it. Instead I'll just say that anyone who hasn't done it yet is welcome to and that it was a fun tag.