I love historical fiction and I've run into a few in the years since I started this blog that have women of color as protagonists. These are my top five.
The Widows of Malabar Hill by Sujata Massey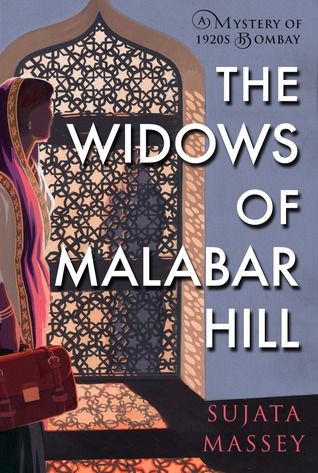 This was such an adorable mystery. It's one of those books that I only picked up because of the Read Harder Challenge and I just loved it from the protagonist to the plot twists.
Everything I Never Told You by Celeste Ng
This book broke my heart in so many ways but it was beautiful at the same time. It's terrible sometimes, the secrets we keep, especially when everything has gone wrong and we can't talk about it.
The God of Small Things by Arundhati Roy
It's the love laws that really did it. There are some things forbidden to us because of the love laws, "the laws that lay down who should be loved, and how. And how much". That's a beautiful way to describe an unfortunate and sometimes fatal truth. It resonated not only with this story, but so many others I've read or seen on the screen about people who weren't supposed to fall in love in my own country in different periods too. This one may even count for task 16 for Read Harder 2019!
Island Beneath the Sea by Isabel Allende
The world building is amazing and so is the protagonist. She's amazing because she's complicated and realistic. It's a huge book, but worth it if you have the time for it.
Pavilion of Women by Pearl Buck
There's a part of my that has always been a little leery of stories about polygamy and a part of me that has been curious about how people make that work. This is an excellent example that makes total sense. I mean, I don't think I could ever do this, but I get the idea that sometimes we don't marry who we want and the desire to limit our obligations. The protagonist is an interesting woman who gets to come close to the kind of independence that is expected of us to take on in our twenties these days. She just does it in her forties and after having children and taking care of a family. I love everything she does in search of her independence, the ways some backfire, and the things she learns along the way. It all makes for a beautiful story.
Next time you're looking for a book with a WOC protagonist, check out one of these!